When planning events, there are a few things that can insure your plans will fail every time. Knowing what these key items are and how to avoid problems will help you create successful events for your business or organization.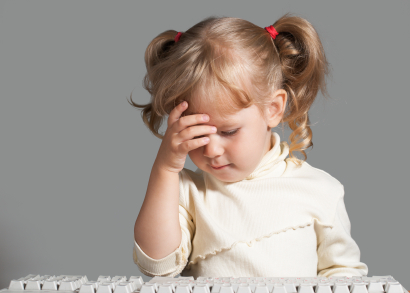 Problem #1: Poor Planning
Everyone knows about this one. The program is thrown together haphazardly. Clients have little or no notice about the upcoming workshop or class. What's worse is the event planner, due to lack of knowledge or inexperience, probably never considered hiring an event photographer, using event registration software or how they were going to promote the conference.
Solution: Using online event registration software like Eventzilla makes it possible for even the most inexperienced of planners to create conferences, workshops and other events that get results.
Problem #2: Failure To Promote
The company plans workshops, classes or product shows for six months into the future. Unfortunately, no one knows anything about their shows because they fail to promote the event. They never place advertisements or send out mailings. They just assume because they know about what they are planning, everyone else will get the message.
Solution: Marketing is the key. You wouldn't try to sell a product without advertising. Why do this to your events? Sell tickets online, promote on Facebook Fan Page, send a tweet to your followers, create a hash tag for your event, send out messages to your mailing lists and use event registration software to log who is planning to attend.
Problem #3: Choosing The Wrong Conference Registration Software
Even though a program is designed to make the job of conference planning easier, if it is difficult to work with or doesn't provide all the functionality needed, most people aren't going to use it.
Solution: Pick a conference registration software program that has all of the functions you need without a long list of extra bells and whistles to confuse your planning and scheduling team. There are many pay per use event registration softwares available in the market.

Problem #4: Making It Difficult To Get Tickets
The consumers of the world are big fans of convenience. They want to do their shopping or find the information they are looking for in one place and anything that makes their lives easier becomes popular quickly. Unfortunately, many conference planners fail because they simply make things too difficult for prospective attendees.
Solution: Sell tickets online and offline. Make it easy for your clients to purchase tickets to your events as soon as they hear about them. Include the links to your online ticket purchasing outlet in your emails to your mailing lists so client can purchase tickets while the idea is still fresh in their minds. Last but not least – add a phone number to your event page to make it easy to reach you in case the attendee has a question before purchasing tickets for your event.
Problem #5: The Sins Of The Past
Was your last workshop a flop? While it is possible to recover from events that went bad in the past, it requires a lot more work to regain your reputation.
Solution: Prevent the problem before it starts by always using a top quality event registration software and follow through with your clients. Hire a professional event photographer to show prospective attendees just how much your even planning has improved. In short, show your clients that you learned the lesson and you are putting in the work to regain their respect.
Hosting a workshop or conference? Try Eventzilla to setup a custom registration form and accept payments to your PayPal account for Free!