1. Customizable confirmation email template
You can customize the confirmation email your attendees receive when they register for your event. This is the perfect place to include information like parking details, directions to your venue, refund policy, and contact information.
Look for "Customize confirmation email" link on manage events overview page.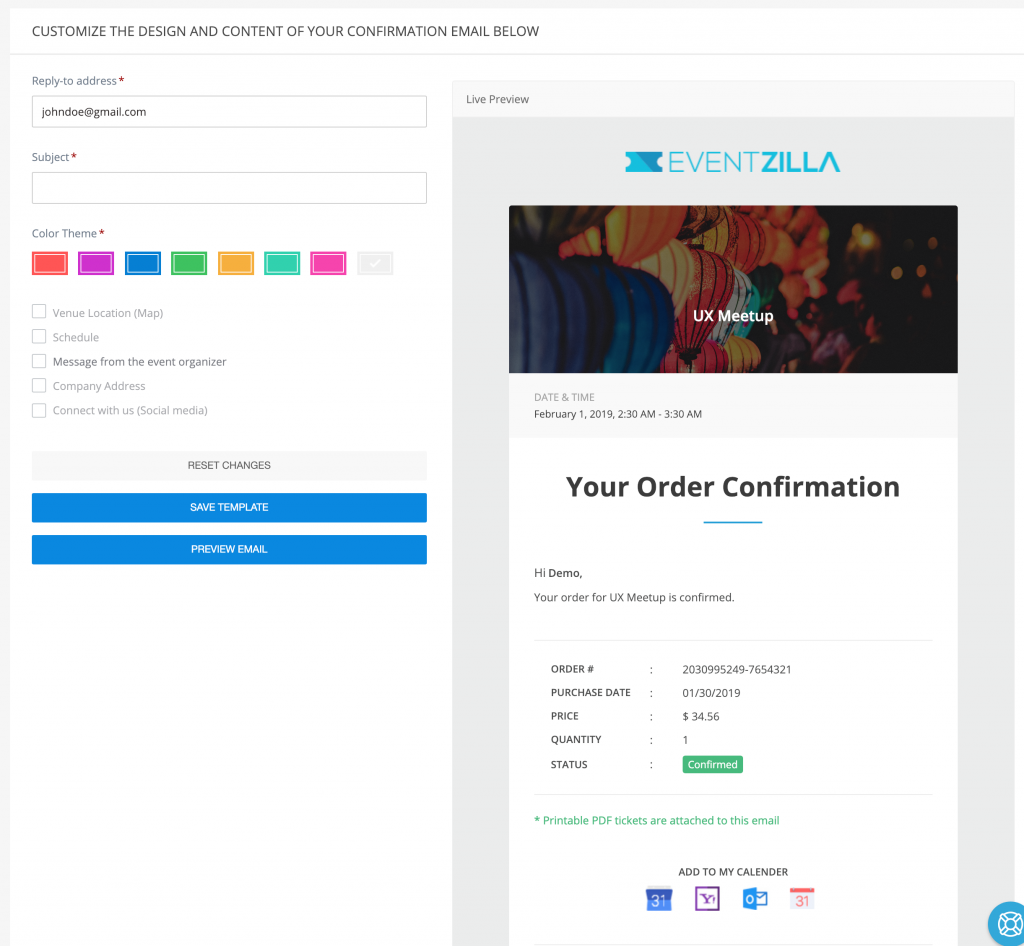 Some of the items you can turn on/off based on your requirements.
– Reply-to email address
– Email subject line
– Background color
– An option to display the location map
– Schedule
– Custom text message
– Address
– Social media links
2. Discount code field update
The discount code field has been moved from event landing page to the checkout page.
3. Reminder option for post-event surveys
You can now send reminders when attendees forget to complete the post-event survey.
4. Import Attendees (from CSV file)
Event organizers can now easily import attendees from a CSV file. This is particularly useful when you want to add event staff or employees or sponsors to the event database. You can use the template, to input the user data offline and import easily without having to manually add one at a time.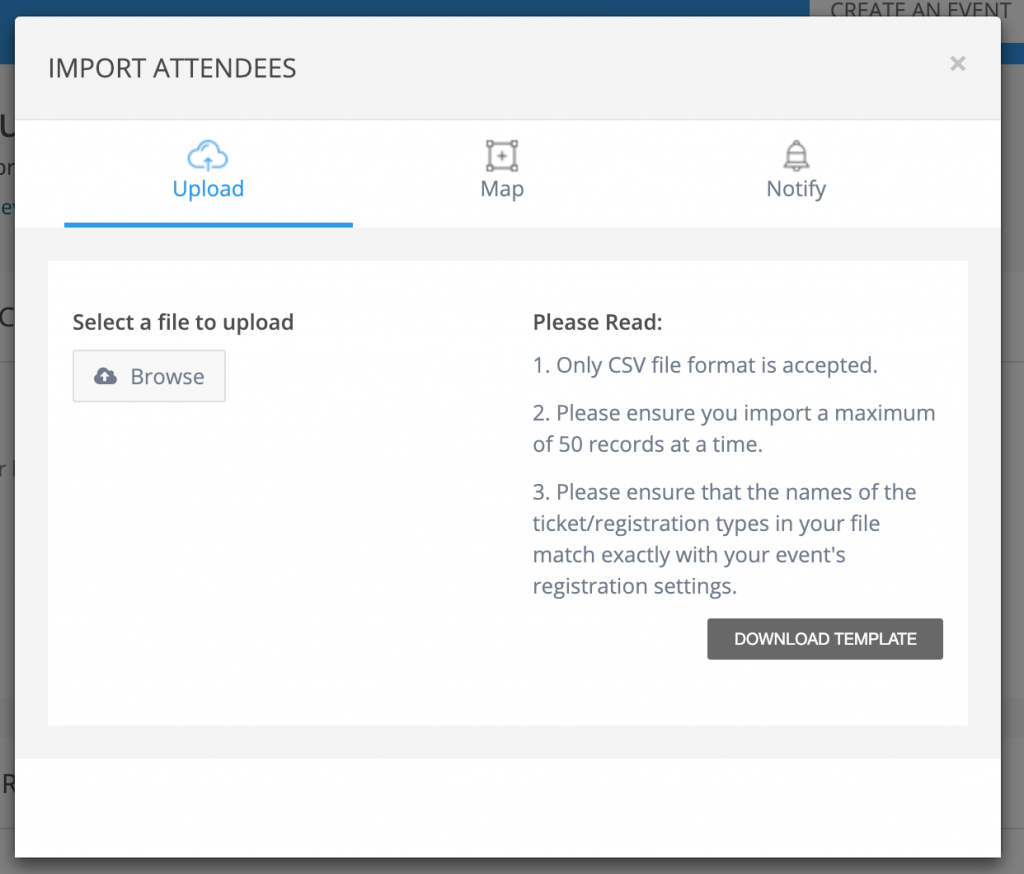 5. Redesigned "All Event listings" page
The "all event listings" page has been redesigned to make it more user-friendly.
6. Stripe Connect Checkout/Refunds within Eventzilla
You can easily connect an existing Stripe account, or create a new Stripe account using the new integration. We also made it easier to cancel and refund orders within Eventzilla. This reduces logging in to two different applications to cancel an order and refund the amount to ticket buyers.