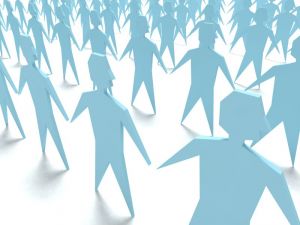 With the recession stinging the party that was going on prior to its occurrence, there have been a lot of things that have been impacted by the same. The most important outcome of this has been that although the events would continue to occur as they did previously, they would have to present more substantial and clearly focused outcomes. This may seem to be an easy thing to say but any event planner would tell you how hard it is to get the right people to your events.
Managing events and getting attendees to your events is quite a job in itself but if you cannot find the right people to attend your events, that is a big let down. And with the attendance remaining slim during the recessionary period, let us look at some methods that can help you get that elusive lot.
Promote It
Recession or not, the most important tool for attracting attention to your event is still promotion. And with the Internet revolution that has everyone hooked on, what better place to reach out to millions of your potential attendees. With the advent of websites like Eventzilla, you can promote your event almost everywhere on the net with just a click. Whether it's Facebook or twitter, blogs or customized webpages, use them all to get your event out there.
Webinars are another great concept that can help you reach out to people globally without worrying about boundaries and timings. Here's something on webinars that would get you thinking.
Remain in touch
Try and remain in touch with the people you expect to see during your events. This takes care of two things. Firstly, it reminds the person of the event and tells him that you are interested in the people who are going to attend. This may not be a big step for you but it would go a long way in making sure that people attend your events.
Making an event successful depends on a lot of things and one of the critical factors is how engaged you keep your audience. This also ensures that next time you do something similar, you would already have a loyal audience to bank upon.
An analysis is another aspect that can help you understand the kind of people who are interested in the event. Using Eventzilla, you can also check out who is buying tickets for your events and how many people are visiting your events webpage.
The Invitation
As they say, make them an offer they can't refuse. Simply put, make a professional event invitation, one that would be quite hard to turn down. How do you do that? By giving them what they seek.
The essence and secret to successfully inviting the right set of people is honesty. Reach out to people who can really benefit from what you have to offer and the rest will take care of itself.