Whether you are planning an in-person, hybrid, or online conference, the best way to plan it is with the help of event planner software.
Yes, you heard it right! Dedicated software is a fantastic tool that can help you streamline your planning process. They can do wonders for your business and help you save time while handling every aspect of your event management requirements.
However, as these software for conference management are gaining popularity, more and more organizations are trying to understand what these products can do for them. But, along with this, many misconceptions are being formed. So, to clear all these myths and boost your confidence, this guide will go over the ten most common misconceptions about event planning software.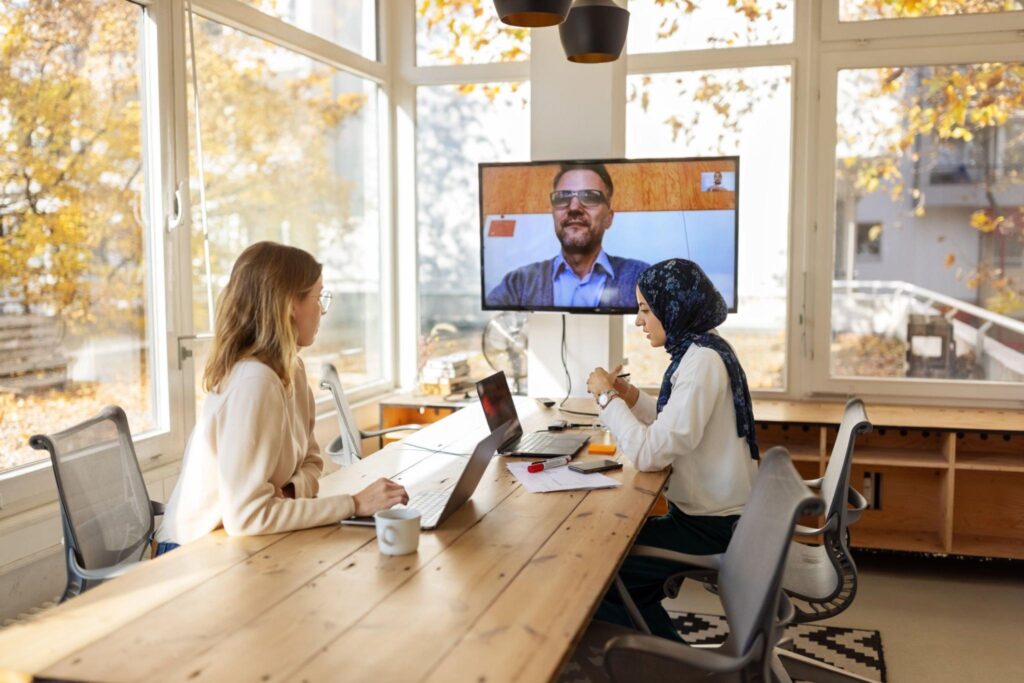 Keep reading, and you'll understand why you should use this software in your conference management operations.
Myth 1: Event Planning Software Is Too Expensive
One of the biggest misconceptions is that conference management software is costly. This is the reason why many organizations think of handling the event manually, but they don't know the actual reality. All you need to do is find good software for conference management.
For example, Eventzilla offers an affordable solution catering to events of all sizes, including small in-person gatherings and large conferences. You just have to choose your plan for convenience and the features you need, and there you go. It's a cost-effective way to streamline your event management processes.
Myth 2: Only Large Conferences Benefit From Management Software
Well, this is another big myth about event planning software. The conference management software is not just exclusively for large-scale events. You can also use them for your in-person meetings and small conferences.
Eventzilla provides tailored features for conferences of all sizes, making it accessible to smaller gatherings, workshops, and seminars. No event is too small to benefit from efficient management.
Myth 3: It's Too Complicated For Non-Tech-Savvy Users
Sometimes, event organizers think that their audience might get confused when it comes to event management software. The reason behind this is their high level of functionality and advanced features. Well, it looks complex, but believe me, once you use it, you won't want to work with manual processes again.
Eventzilla's user-friendly interface ensures that even non-tech-savvy users can navigate the platform effortlessly. You don't need to be a tech guru to set up your event, manage registrations, and promote it effectively.
Myth 4: Managing Conferences Manually Is Just As Efficient
Many organizers think manually managing small and large events is easier than using software. But, this is again a misconception. Whether it is a hybrid, online, or on-site event, you have to plan many things, such as selling tickets, promoting events, and many more, and for manual event organizers, it can be time-consuming and error-prone.
However, Event planning software like Eventzilla automates and simplifies the entire process, from event setup and registration to payment processing and marketing. This automation saves you valuable time and minimizes the risk of errors.
Myth 5: All Conference Management Software are the Same
Well, it is untrue. Every event management software has features that make them stand out. Some might be expensive and offer fewer features. On the other hand, some might be affordable, with remarkable features that derive results. Same you can say for Eventzilla. It is a wonderful conference management platform with comprehensive features, including custom event websites, registration options, payment processing, and more. Moreover, it offers a complete solution for all your event management needs.
Myth 6: Software Can't Handle The Complexity Of Events
Again, this is another myth that needs to be debunked right now. Well, this software for conference management can easily handle the complexity of any event you are hosting. The best features of these systems are customizable event websites, online registration, registration form customization, and more.
Eventzilla's versatility suits all events, from conferences and fundraisers to training sessions and classes. It can adapt to the unique requirements of your event, ensuring a seamless experience for both organizers and attendees.
Myth 7: You Need An IT Team to Implement Conference Software
This misconception is holding some people from using these tools for event management. The reason is the belief that you need to have a dedicated IT team, which will make managing the event harder and costlier.
When discussing Eventzilla, this platform eliminates the need for an IT team. Its user-friendly design and intuitive setup process allow you to create a stunning event registration page in just a few minutes. You don't need extensive technical expertise to get started. Moreover, if you have any doubts regarding setting up the platform, you can consult our support team, as we are available 24x7x365.
Myth 8: Security Is A Major Concern With Conference Software
Many organizations contemplating using software for event management think the security concerns are too heavy to manage. However, this is not true. The best thing about these software is that they use secure protocols to ensure your data remains safe and secure.
Security is a top priority for Eventzilla. Payments are processed securely and sent to your payment processing account immediately. You can choose from various payment options, including credit/debit cards, invoices, checks, cash, and bank transfers, ensuring the security of your financial transactions.
Myth 9: Only Event Planners Benefit From High-Tech Software
A big myth again! With the help of Conference Management Software, not just organizers but also attendees can benefit from the latest innovations. That's why it is a win-win situation for organizers and attendees.
Eventzilla benefits both event planners and attendees. When you use it for your event planning tool, attendees can also benefit from features like personalized email campaigns, group discounts, and a user-friendly mobile app. These features enhance the overall attendee experience, leading to higher event satisfaction.
Myth 10: Software Can't Replace The Personal Touch In Event Planning
This misconception is because most organizers believe that software cannot match the impact of personal touch. Well, this is just another myth. Events are designed in a way that they can be customized and personalized as per your audience's preferences and interests.
While software like Eventzilla streamlines many aspects of event planning, it doesn't eliminate the personal touch. It provides attendee networking features, such as 1-1 chats, activity streams, polls, and Q&A, allowing for meaningful interactions among attendees. Additionally, it complements the personal touch rather than replacing it.
Conclusion
In event planning, embracing technology is essential for efficiency and success. Eventzilla debunks these ten common myths about conference management software, offering a user-friendly, affordable, and versatile solution for events of all sizes and types. Whether you're organizing in-person, online, or hybrid events, Eventzilla offers an incredible event planner software that empowers you to create, manage, and promote your events seamlessly.
Say goodbye to manual processes and hello to a new era of event management with Eventzilla. Visit us at Eventzilla, request a demo today, and experience the difference yourself.